KinGelato is certainly all about sharing memorable moments. 
As one of our retail stockists, you can also share the majesty of KinGelato with your customers. Your venue can choose to stock a variety of take-home tubs ranging from 1-litre tubs, half-litre tubs and 100ml mini tubs in one of our show-stopping branded KinGelato fridges, or in a generic display freezer in your store. 
A KinGelato fridge will not only be a unique selling point in your venue or store, it is also simple and affordable to lease. 
In staying true to our guaranteed quality and freshness every day, our leasing options are currently limited to Gauteng stockists only.
FLAVOURS TO SUIT YOUR MARKET
KinGelato has a variety of amazing flavours as well as new flavours and combinations being added to our inventory regularly to create the perfect fit for your particular market. 
From fruitier variations to the popular chocolate and vanilla to our latest and more adventurous taste combinations, KinGelato's incredible variety means there is a flavour for every taste and indulgence. 
To find out more about bringing the charisma and appeal of true Italian gelato to your establishment, complete the contact form below and we'll be in touch to tell you more. 
---
GELATO FRIDGE
Serve up the authentic Italian gelato experience in cups or sugar cones with 1-3 scoops or in larger takeaway containers of either 500ml or 1 litre. 
LEASE or LEASE TO BUY a specialised gelato fridge with the option to renew or extend the contract or full ownership. 
Stock all the best flavours in individual tubs of 3 litres or 5 litres and entice customers with a beautiful gelato display. 
KinGelato supplies and re-supplies when you sell out. 
Receive maintenance, branding and social media support for your fridge and establishment.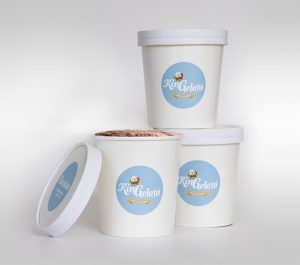 RESTAURANT SUPPLY
Bring the magic of artisan gelato to your restaurant, coffee shop, or venue and stock our ready-to-eat gelato tubs in your own freezer. 
Stock up on a variety of different flavours in three ready-to-eat sizes; 100ml (one scoop), 500ml (half-litre) or 1-litre take-home tubs. 
Receive social media support for your establishment on Facebook and Instagram. 
Please enquire using the contact form about minimum order quantities, currently available flavours and delivery fees. 
RETAIL FRIDGE
Catch your customer's eye with a branded retail display fridge, to be stocked exclusively with our conveniently sized ready-to-eat KinGelato take-home tubs. 
Choose the best fit for your establishment's requirements with two sizes of retail fridges; counter-top or standard-sized.
 Receive social media support on both Facebook and Instagram.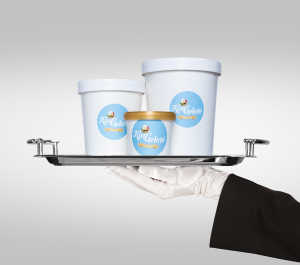 CATERING
Make your event, wedding or special occasion unforgettable with a fully stocked Kingelato mini-fridge. 
Mini-fridges are available to hire, packed with your favourite Kingelato flavours in a choice of 3 tub sizes, all delivered, chilled and ready to spoil your guests with a taste of real Italian gelato.
Contact us on [email protected] for more information.